At Container Terminal Doesburg on 6 October, logistics and smart industry came together innovatively!
Delegate Helga Witjes, from the Liemerse Ambassade and Province of Gelderland, recently had a tour with us on how we organise container transport from road to water. She was impressed by the cooperation between the Liemerse municipalities.
The Liemers mayors, aldermen and representatives of Lindus, the Liemers business association and the Liemers Embassy accompanied the deputy and also took a look at our terminal.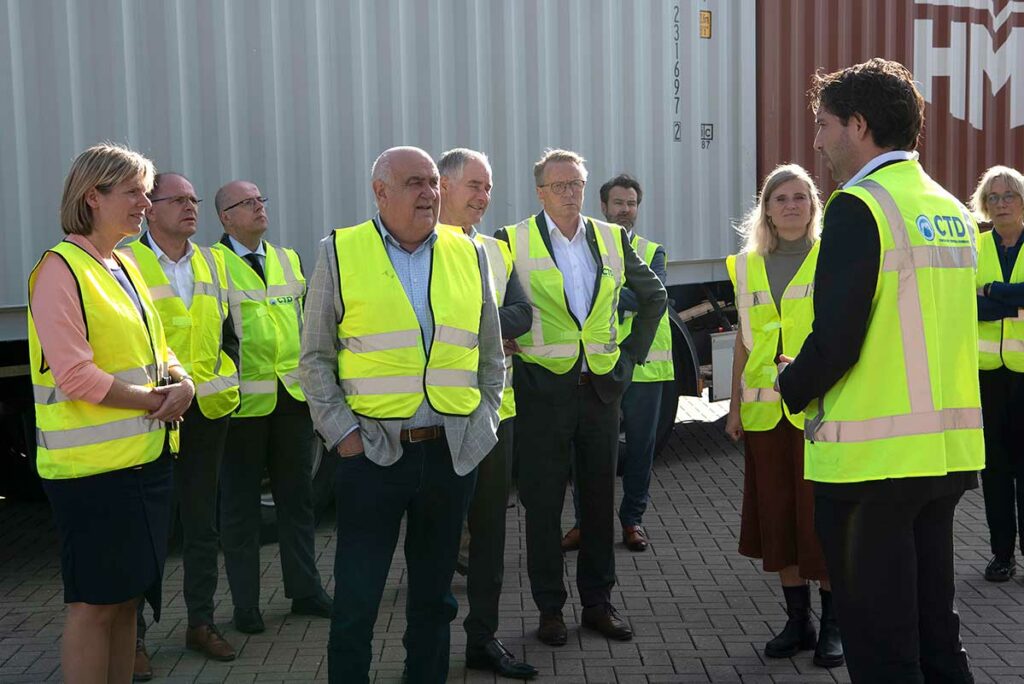 Through mutual cooperation, the local economy runs well, which benefits us as all businesses. Working visits like this only further validate this.
Thank you to Municipality Doesburg, Municipality Zevenaar, Municipality Westervoort, Municipality Duiven, Municipality Montferland, The Economic Board, Metropoolregio Arnhem Nijmegen and Logistics Valley Liemers Achterhoek. Until next time!