Sustainable Refrigerated Transport by Water
Conditioned Transport, Storage and Control of Reefer Containers
Refrigerated transport and reefer containers are a crucial link in today's logistics, being particularly indispensable for industries such as food and pharmaceuticals. As a logistics partner, Container Terminal Doesburg offers a reliable solution for the transport, storage and control of reefer containers. Our dedication ensures that temperature-sensitive goods remain in optimal condition from point of departure to final destination.
Our focus on intermodal reefer transport by barge offers a sustainable alternative to exclusively road transport. Our ambition is therefore to support customers in significantly reducing their carbon footprint, while maintaining the reliability and efficiency of their logistics processes.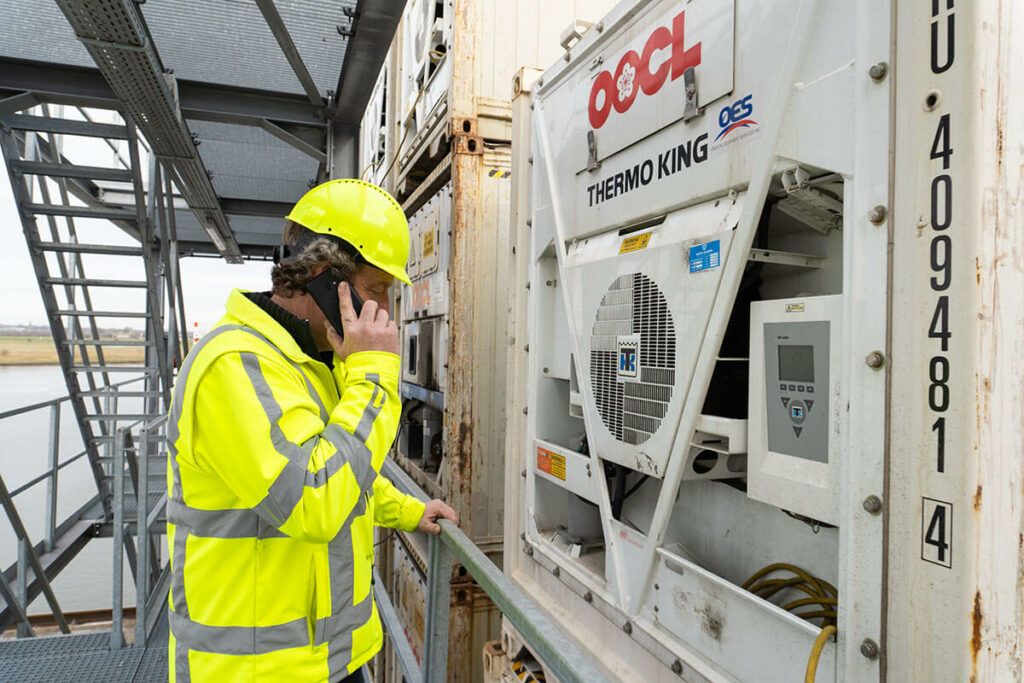 Reefer Container Services
Container Terminal Doesburg provides a comprehensive range of reefer container services. A large capacity of reefer plugs is offered at the quay, making it possible to store a wide range of reefer containers.
Our unique services include:
Direct Connection of Containers to Barges: a unique service in the industry, where reefer containers are directly connected to specially equipped barges. This service ensures consistent cooling, essential for maintaining the quality of temperature-sensitive goods.
Quayside Connection and Storage: with specially designed racks with reefer connections, efficient and direct storage with reefer plugs for reefer containers with refrigerated and frozen cargoes is possible.
24/7 Connection, Monitoring and Temperature Setting: at Container Terminal Doesburg, reefer containers are connected, monitored and set to the right temperature 24/7. This is done by certified personnel, with any temperature deviation immediately recorded and corrected.
Handling a Wide Range of Conditioned Goods: we have the capacity and expertise to handle a wide range of temperature-sensitive goods.
Daily Reporting: the temperature of conditioned goods is checked three times a day and the findings are recorded and reported.
Cleaning and Repair: maintenance of reefers can take place on-site at the terminal, so reefers always leave in optimal condition.
Pre-tip Inspections: A certified inspection body can check the condition of reefer or generator set before loading to provide assurance.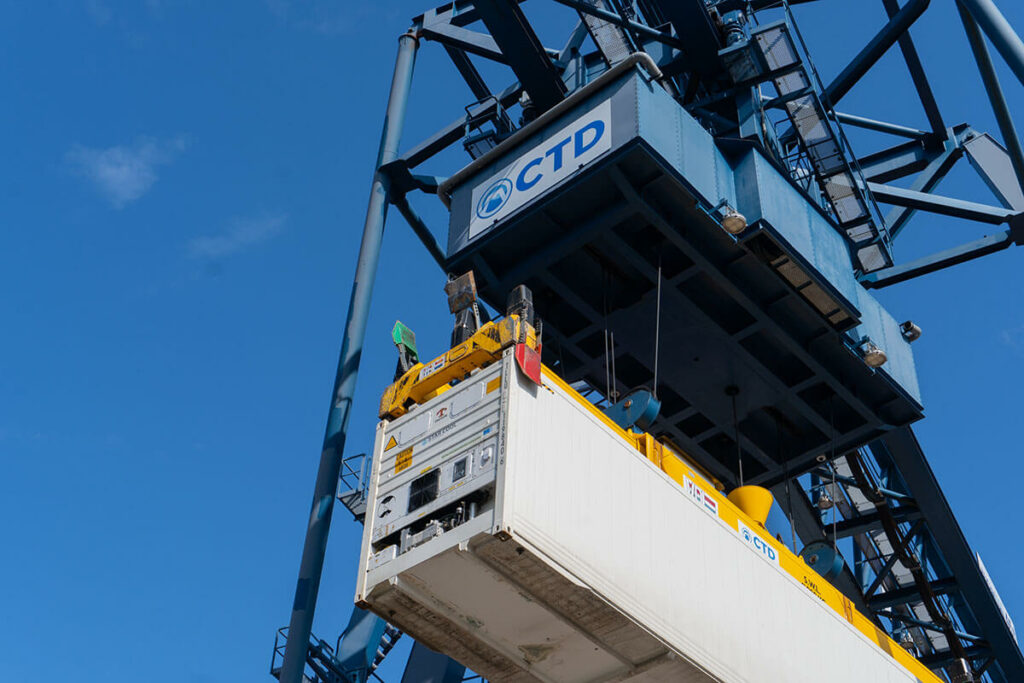 Why Sustainable Refrigerated Transport?
Container Terminal Doesburg sets itself apart by using intermodal transport and inland shipping to transport temperature-sensitive goods. This approach is significantly more sustainable than traditional road transport, reduces congestion and reduces associated CO2 emissions.
For companies in the food and pharmaceutical sectors, among others, this approach not only offers a route to reducing their carbon footprint, but also helps them comply with environmental legislation and meet sustainability targets. Moreover, our efficient use of transport resources and continuity in the cooling process ensures certainty in product quality.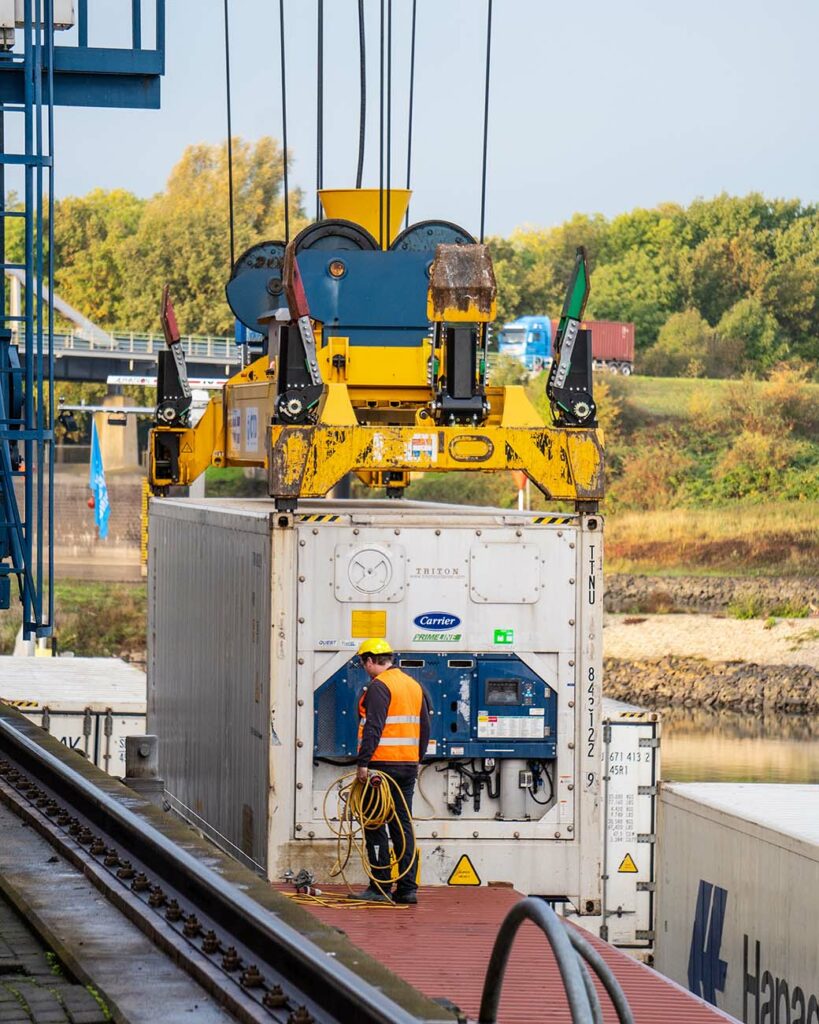 Aviko Chooses Refrigerated Transport at Container Terminal Doesburg
As a leading producer of frozen potato products, we took the step towards more sustainable transport of reefer containers by water in 2012. Container Terminal Doesburg was crucial in this transition, thanks to their specialised reefer services and strategic location for conditioned transport.
CTD's efficient approach and ability to plan ahead have given inland shipping a permanent place in our supply chain. This collaboration has not only further reduced our carbon footprint, but also eased pressure on the road network. The result? A resilient, green supply chain that takes our logistics performance to the next level.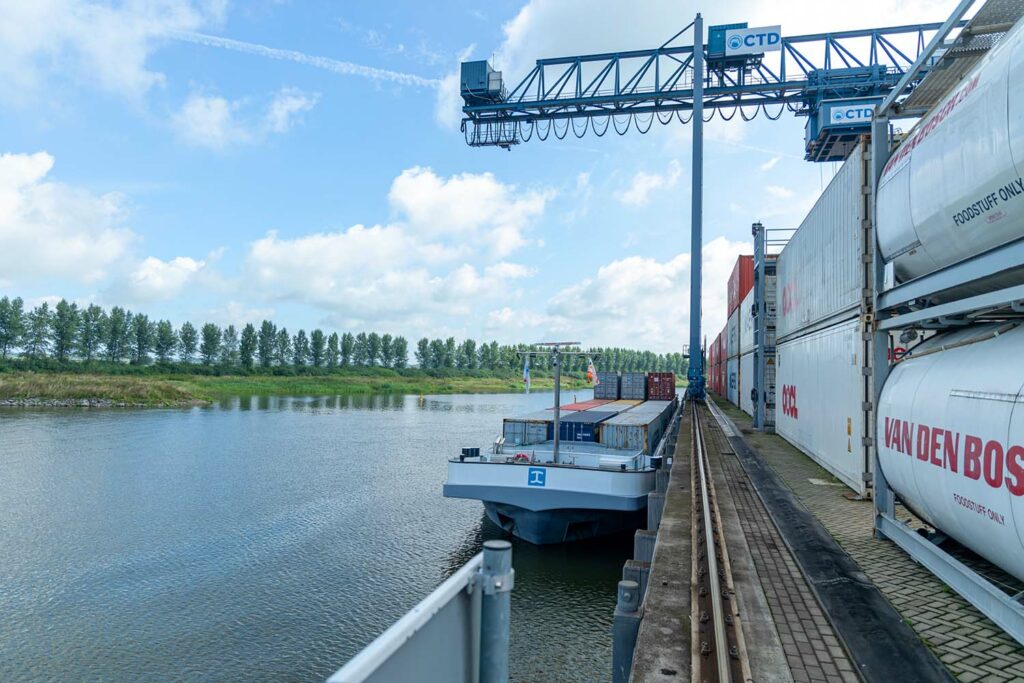 Strategic Access to Europe
Container Terminal Doesburg enjoys a strategic location with ideal access to the European hinterland. Our location, combined with access to a wide range of transport modes such as water, rail and road, as well as our own quayside storage facility, facilitates efficient throughput of conditioned goods. Thanks to the unique synergy of these factors, we offer optimal, sustainable transport solutions that add value to our customers' logistics processes and give them access to an extensive market.
Switch to Sustainable Refrigerated Transport
Container Terminal Doesburg offers a sustainable, reliable and efficient alternative to conditioned transport with reefer containers. Thanks to our strategic location, intermodal connectivity and specialised reefer services, we can support customers in optimising their logistics processes and reducing their carbon footprint.
We provide a seamless, green supply chain that keeps chilled products safe and at temperature from point of departure to final destination. Take the step towards a more sustainable future in conditioned transport too!