Container Terminal Doesburg:
Digital and Sustainable Gateway to Europe
Container Terminal Doesburg (CTD) is more than a transhipment quay. As the digital gateway of the eastern Netherlands, we connect the world to Europe from the heart of Logistic Valley Liemers-Achterhoek. With our dedicated team of more than 35 professionals, we strive to digitise inland shipping, exceed customer expectations and offer a total solution that is both sustainable and efficient.
As one of the top 15 inland terminals in the Netherlands, Container Terminal Doesburg (CTD) understands the essence of quality logistics combined with sustainability. By adding value to local supply chains, we also contribute to the region's broad prosperity. Our approach therefore centres on an active dialogue with customers and local authorities so that we can make a lasting sustainable impact.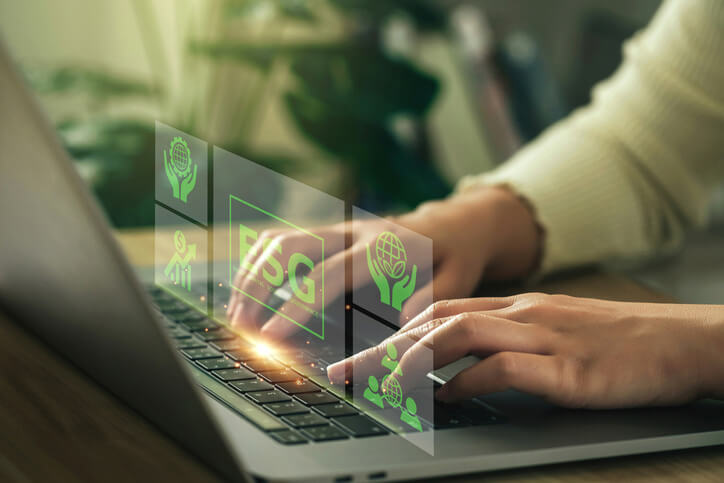 Our Pillars: Digital Innovation and Sustainability
At Container Terminal Doesburg (CTD), sustainability is a core value reflected in concrete initiatives such as the development of a CO2 calculator, investments in LNG vehicles and now electric trucks. These actions are a clear reflection of our commitment to climate neutrality and vision of a greener future.
At the same time, digitalisation plays a crucial role in shaping the future of inland navigation. With advanced IT systems, CTD ensures streamlined and efficient operations. These focused efforts have earned the recognition of 'digital operator', enabling CTD to offer additional valuable services.
Container Terminal Doesburg
The success of Container Terminal Doesburg's operations is deeply rooted in the dedication and professionalism of a close-knit team, which upholds the values of a family business. It is in this atmosphere, where individual commitment and joint endeavour come together, that the future of inland shipping is built. With the determination and synergy characteristic of a family business, the team is committed to making CTD the best digital operator in the industry.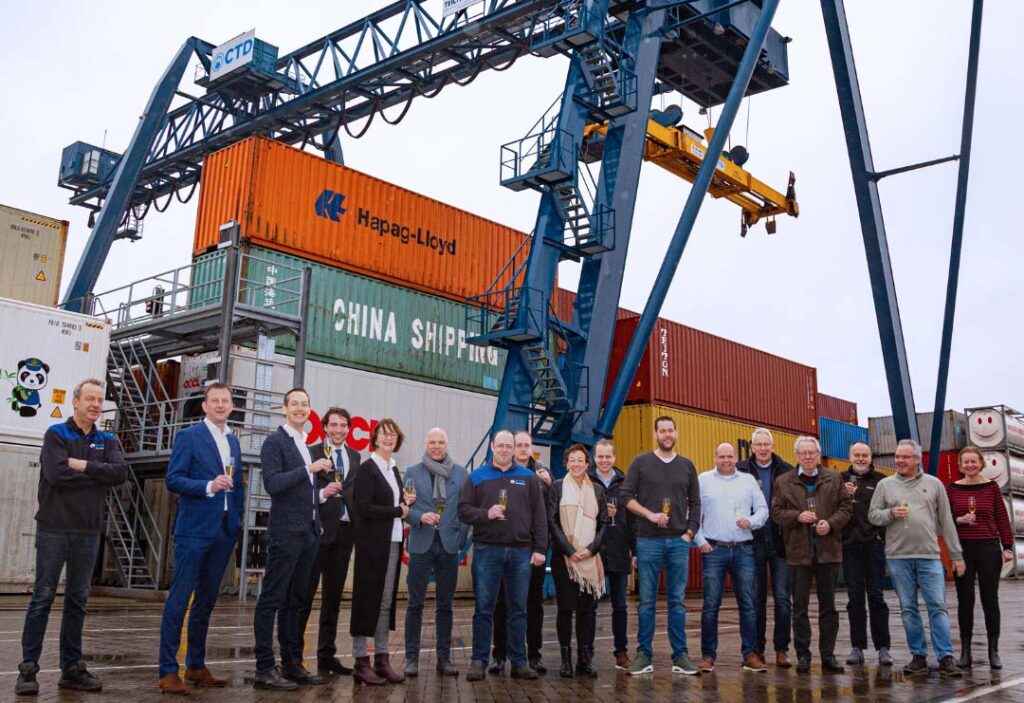 Preview of a Sustainable and Digital Future
Our future plans are bold and ambitious. By 2024, CTD aims to be fully digital, to make operations as paperless as possible and provide seamless connectivity through APIs. These plans will further increase efficiency and sustainability.
Doubling of Capacity through a Second Barge
Start of Cooperation Initiative Barge Transferium Maasvlakte (BTM)
Expected Handling of 45,000 TEU
Corporate Sustainability Reporting Directive (CSRD)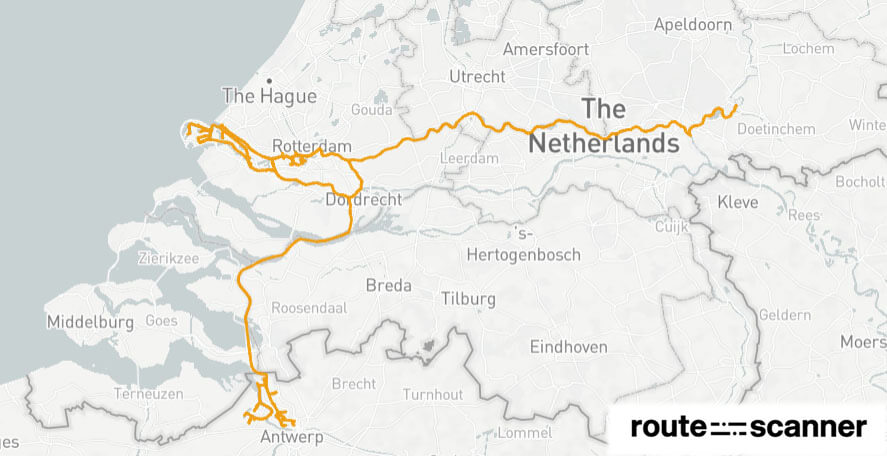 Our terminal is the hub of our greater Gelderland region and one of the most digital and efficient in the eastern Netherlands. Located in the strategically placed Logistic Valley, we act as the main gateway to the global supply chain, both for imports and exports.
We pride ourselves on our strong position within the local business ecosystem and a central decoupling point to overseas markets. We are therefore a powerful partner for companies in the manufacturing and other sectors.
Discover the Strength of our Container Terminal
Container Terminal Doesburg's offering is broad and dynamic and can meet the needs of different customer segments. Whether for the manufacturing industry or other sectors in the region, CTD is there to facilitate any logistics flow. The goal is to make the transition from road to water together, contributing to a more sustainable future.
Be part of this journey and follow our blog and social media for updates on our future plans and how we continue to innovate in logistics.