Value Added Logistics to Optimise Supply Chains
Quality Logistics in Acction
Container Terminal Doesburg (CTD) offers Value Added Logistics (VAL) – quality logistics services that go beyond the standard offer… These are the activities that add extra value and contribute to optimal positioning of products and processes. VAL not only saves money and time, but also adds significant value. In a world where the complexity and unpredictability of supply chains are increasing, CTD provides efficient, flexible and quality solutions.
Container Terminal Doesburg goes beyond transporting, storing and servicing goods. With a total package of services, we think ahead and take care of our customers.
The range of VAL services includes quality logistics at every stage of the process:
Gas Analysis: this involves analysing the air quality in the containers to ensure optimal conditions for the stored goods. This allows potential risks to the safety and quality of the goods to be avoided.
Active Venting: CTD ensures that the air in the containers is actively refreshed to maintain a safe and stable atmosphere, also free of pests.
Connection of Temperature-controlled Containers (Reefers): we handle the connection of reefers – temperature-controlled containers. This keeps stored goods at the right temperature, which is essential for the quality and shelf life of certain goods.
Temporary Storage: CTD offers the possibility of temporary storage of goods. By buffering containers, a process can be organised more efficiently to ensure a smooth unloading or loading process at all times.
Physical Control Possibilities for Customs: CTD enables customs officials to carry out physical checks at the terminal. This avoids additional transport to other facilities for these checks, saving time and costs.
Door-to-door Bookings from Distant Destinations: this service allows customers to book their containers directly from origin to CTD's terminal. Saving time and reducing complexity as no additional logistics handling is required. In addition, this also reduces demurrage and detention.
Benefits of Value Added Logistics at CTD
Choosing the quality logistics of VAL services from Container Terminal Doesburg is a choice for efficiency and growth. Through these additional services, companies get the chance to fully concentrate on their core business, while CTD takes care of the complex and time-consuming logistics tasks. This creates more room for innovation and strategic planning, factors crucial to the success of any business.
Moreover, VAL ensures significant cost and time savings. Streamlined processes and CTD's expert commitment not only ensure deadlines are met, but also work towards continuously improving supply chain efficiency. Outsourcing these tasks to CTD means total relief and leads to an improved competitive position in the market.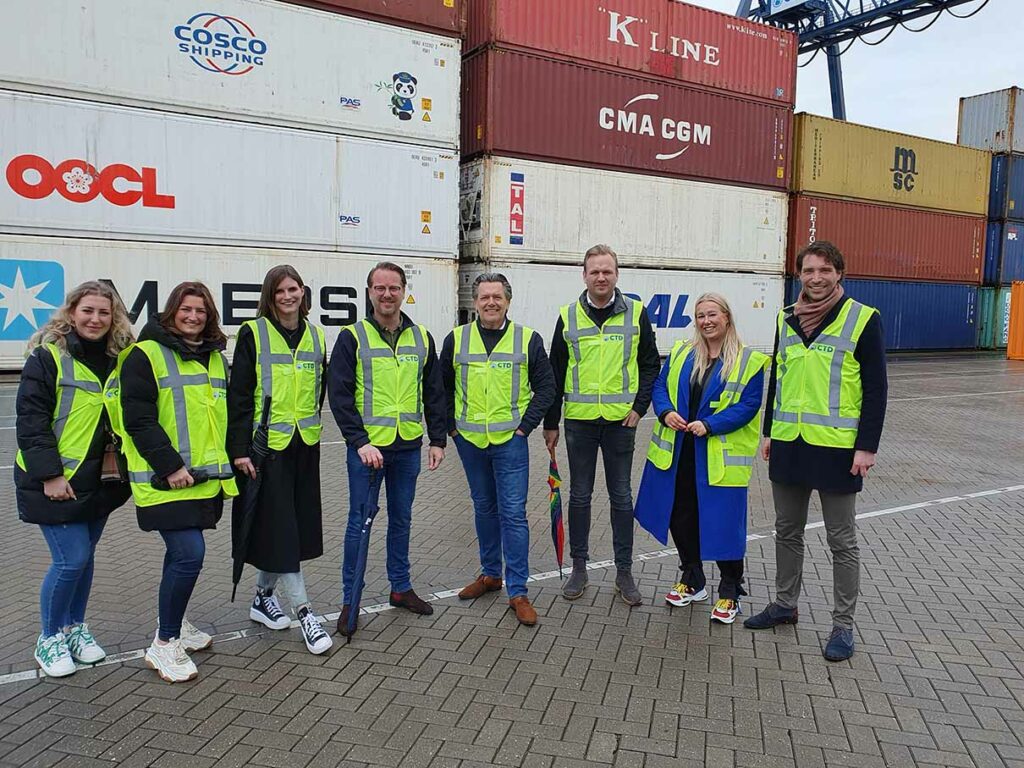 How DSV Creates More Value
DSV – Global Transport and Logistics, a world leader in transport and logistics, has experienced the power of Value Added Logistics (VAL) at Container Terminal Doesburg (CTD). Together, we have worked to create a sustainable transport corridor in Gelderland, resulting in a robust supply chain where quality and sustainability are paramount.
Thanks to CTD's VAL approach, DSV has realised a more efficient and cost-saving logistics workflow. CTD's integrated services not only reduce costs and lead times, but also strengthen DSV's competitive position in a highly competitive market.
Transform the Supply Chain with Value Added Logistics from CTD
Discover today how Container Terminal Doesburg's Value Added Logistics can transform and strengthen business processes. With CTD, smooth logistics processes are ensured. Delegate more, but do not lose control. Get in touch to find out more about our quality logistics.