Sustainable and Reliable Container Transport
From Port to Destination Across Europe
Container Terminal Doesburg (CTD) stands for efficient and sustainable container transport. With our extensive expertise, we are a reliable link in the logistics chain that completely unburdens companies. We manage the loading, unloading, storage and transport of containers with precision and care for a smooth and efficient logistics process.
Coordinating container logistics between terminals, seaports and depots across Europe is a complex challenge. At CTD, these challenges are turned into efficient processes. Our dedicated team takes full responsibility so that our customers can concentrate on their core business.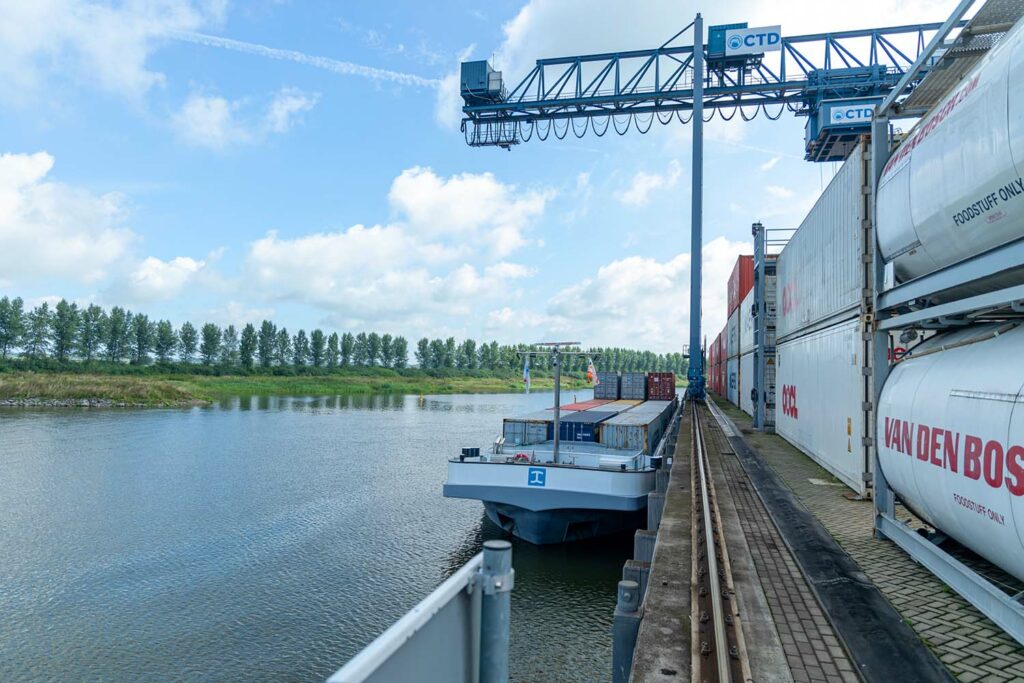 Sustainable Container Transport
At Container Terminal Doesburg, we believe in the power of sustainability. Transporting containers via inland waterways is not only cost-effective, it also reduces road congestion and lowers greenhouse gas emissions. Container transport via inland waterways is the ideal choice for companies looking to reduce their carbon footprint without sacrificing operational efficiency.
Full-service Container Terminal
Container Terminal Doesburg is more than a handling quay; it represents the full experience of container transport. We are the start and end point of an extensive distribution chain. This chain includes the import of containers via deep-sea shipping, the temporary storage and transport of these containers, and the final delivery to the customer.
We look beyond basic needs and strive to completely unburden the customer. We are not just an operational entity; we offer a total picture. CTD is more than a handling quay; we are a full-service container terminal that encompasses the entire customer experience.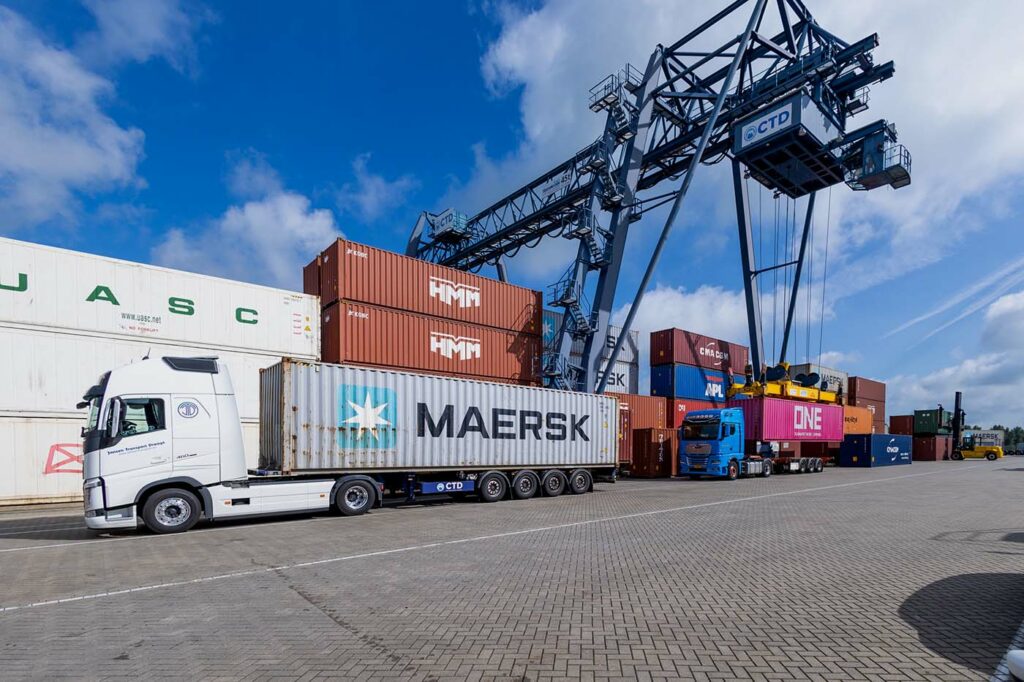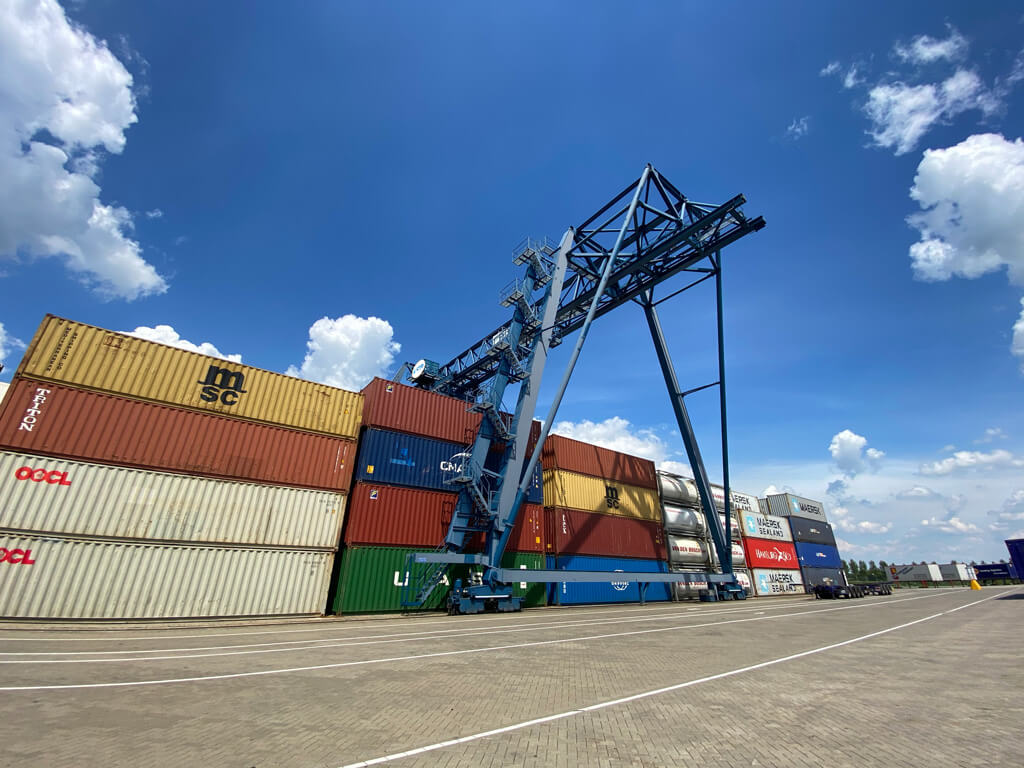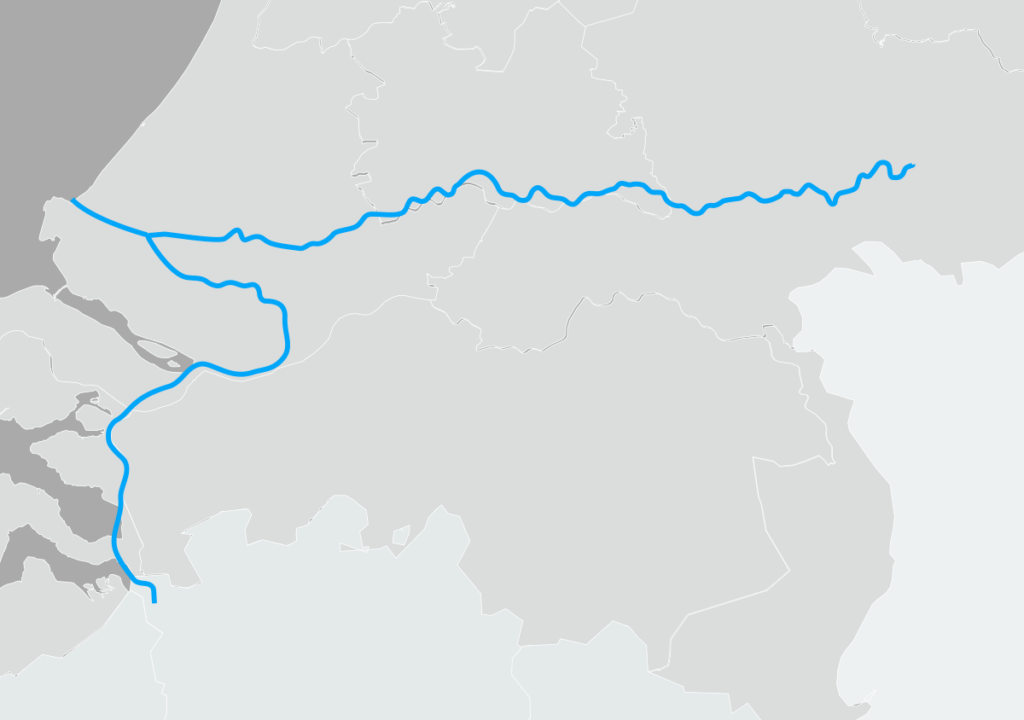 Strategic Hub in the Gelderland Corridor
Container Terminal Doesburg (CTD) possesses a strategic location in the heart of the Netherlands, on the river IJssel and near major highways such as the A348, A12 and A50. This makes our terminal a logistics hotspot for both local and regional companies. As a crucial hub in the Gelderland corridor, we offer a direct connection between the ports of Rotterdam and Antwerp and the vast European hinterland.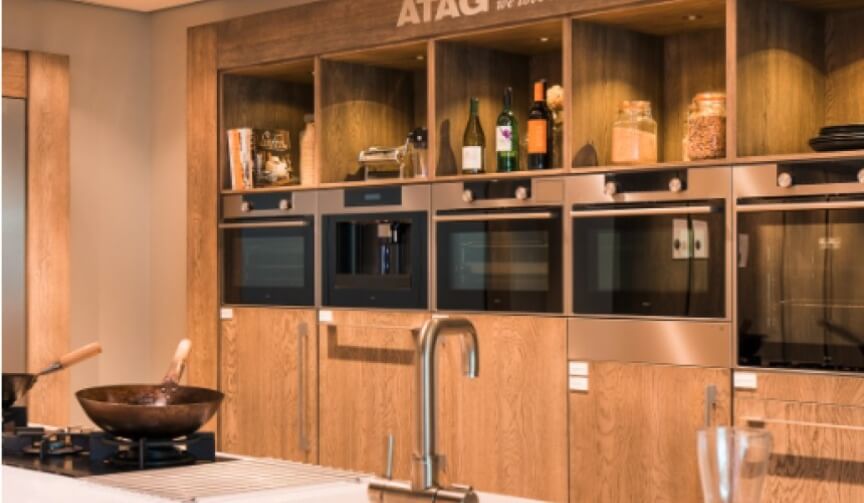 ATAG Kitchens: a Successful Partnership with CTD
"Thanks to the cooperation with CTD, ATAG Keukens has not only optimised its container logistics, but also realised a more sustainable approach in our logistics chain. CTD unburdens us with efficient and sustainable container transport and the management of complex logistics.
This allows us to concentrate on our craftsmanship. This leads to improved customer satisfaction and strengthens our position in the kitchen industry. We are very satisfied with CTD's professional and sustainable approach as our strategic partner in container logistics.""
Optimal Transport Process
Container Terminal Doesburg's transport process is synonymous with efficiency and reliability. Containers are transported via Dutch inland waterways from the ports of Rotterdam or Antwerp to Doesburg, where we closely monitor each step.
We anticipate time, date and arrival changes of deep-sea vessels to ensure that our customers are always aware of the logistics process. As a digital operational service provider, we also facilitate numerous dashboards for our customers in this regard.
After arrival in Doesburg, containers are carefully prepared for further handling, where they are transferred to trucks or chassis depending on customer-specific needs. In this way, we ensure safe and efficient delivery to the final destination.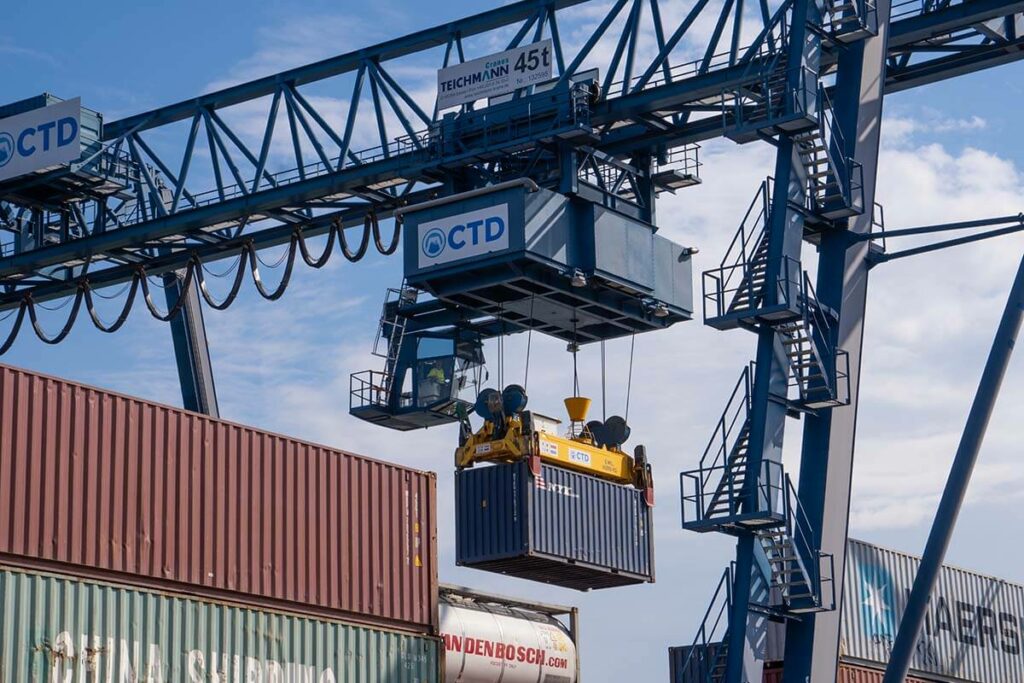 How Do We Ensure Quality?
At Container Terminal Doesburg, important steps are taken to ensure the quality of container transport:
Latest Fuel Engines and E-trucks: our trucks are equipped with the latest fuel engines or we use e-trucks, ensuring efficient and environmentally conscious transport.
Shore Power: we offer shore power for ships docking at the terminal, reducing emissions and contributing to a cleaner environment.
Reefer Connections on the Quay: for temperature-sensitive goods, the terminal offers reefer connections on the quay so that goods are transported under optimal conditions.
Value-Added Logistics (VAL): our terminal also offers Value-Added Logistics (VAL) where logistics processes are optimised, such as temporary storage.
At the heart of our transport services are our barges, the Initio and the Cascade. They are essential to our capacity to provide efficient container transport.

The Initio, led by experienced skippers Harry and Evert Jan van Utrecht, has a capacity of 120 TEU on four layers and a size of 86 x 10.50M, with a total weight of 1793 tonnes.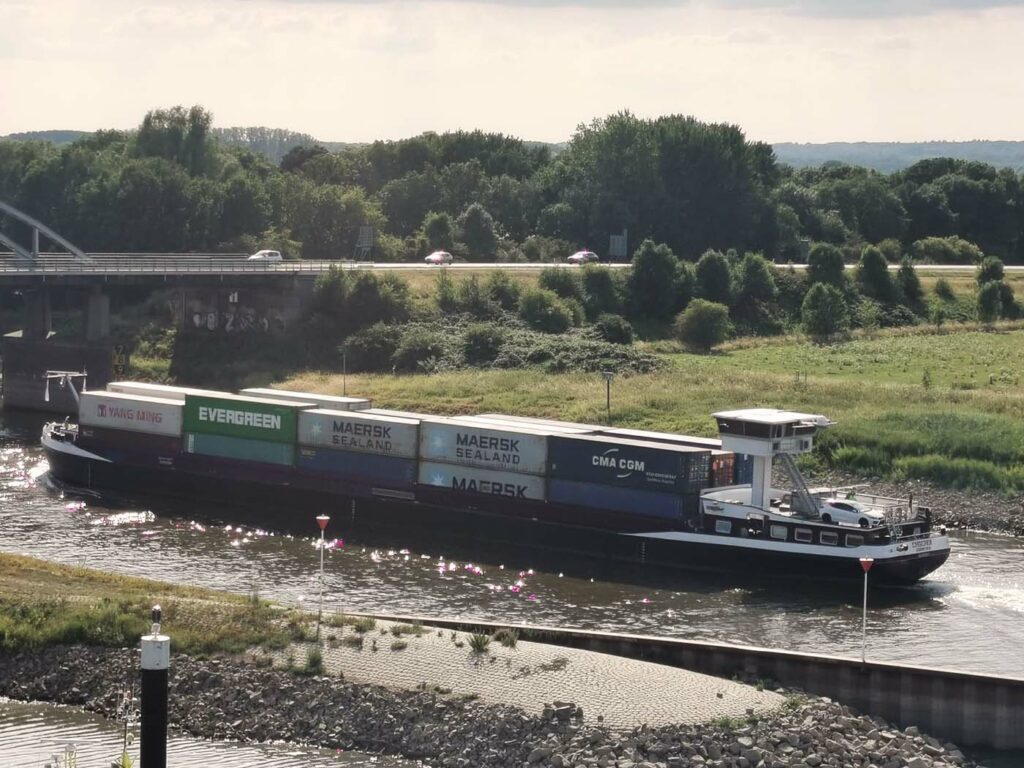 The Cascade, with skipper Ricardo van Eijbergen at the helm, can carry 90 TEU on three layers and measures 86 x 10M, with a total weight of 1600 tonnes.
Tailor-made Container Transport Solutions
Container Terminal Doesburg is the reliable partner for a complete container transport solution. With extensive facilities, experienced specialists and a wide range of services, Container Terminal Doesburg caters for a variety of logistics needs.
We understand that in the world of logistics, needs can change. Whether handling peak volumes, different types of containers or last-minute changes, we are flexible and ready to meet any logistics need.