Heavy rainfall in the southeast of the Netherlands and in Germany increases water levels. Water in the Rhine is also expected to rise to as much as 15 metres above NAP next week. This has a direct impact on inland shipping and thereby your container transport.
'Exceptional' high tide is the head of theNU.nl news article from 14 July 2021. And it is definitely an exceptional situation with uniquely high water levels on the Meuse and Rhine rivers, according to the Department of Public Works. The peak is expected in the course of next week with water levels of 14 and 15 metres above NAP: "The peak in the Rhine and IJssel Water Board area is expected to come on Monday."
What Does High Water Mean for Your Container Transport?
Moreover, the current high-water forecasts may have an impact on inland waterways and thus your container transport. For example, when the water level is too high, we can sail on only 2 layers of containers instead of the usual 3 layers to pass bridges. This depends on:
Actual NAP rise
Optimal barge loading possibility (weight due to depth)
If this situation arises, Container Terminal Doesburg will deploy additional capacity to continue enabling container transport and a high-water surcharge will apply. Of course, our customers will then be notified by e-mail as soon as possible.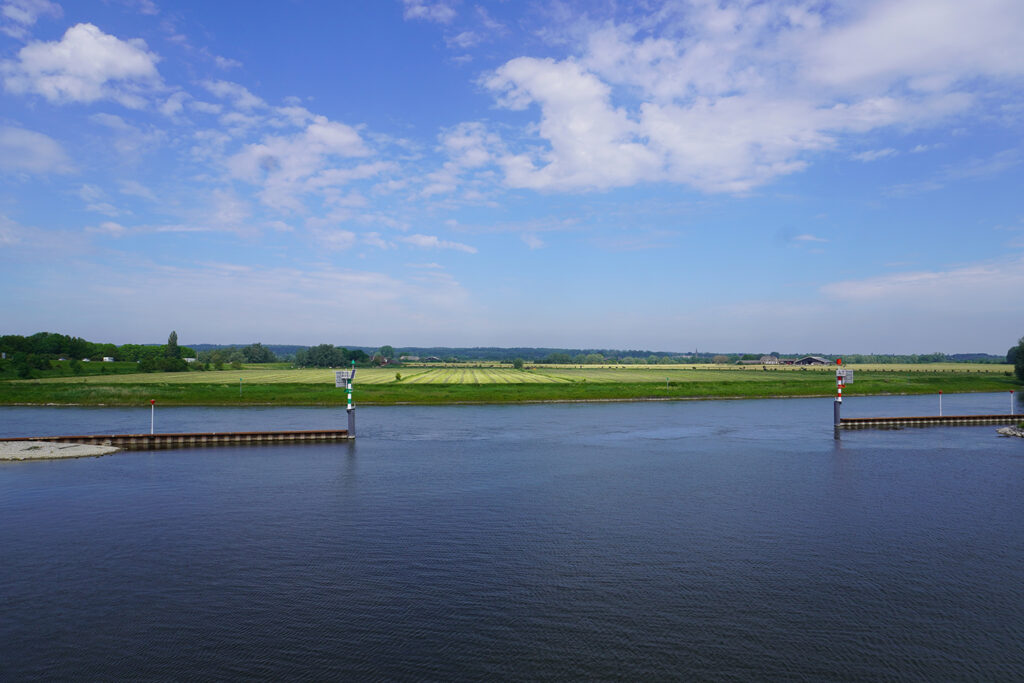 What Is the Current Situation?
According to the state water authority, current elevations are similar to winter and therefore unique in July. "Indeed, the highest water level of the Rhine was measured in 1901, when the water rose to 15.7 metres above NAP," NU.nl reported.
As indicated, the peak of water levels has not yet been reached and water levels in rivers such as the Meuse and Rhine are still rising in the coming days. Code yellow for rain is therefore already in place for most Dutch provinces, except for Zeeland, South Holland and North Holland. There is already a lot of damage in Limburg, Germany and Belgium.
Stay updated on high water in the region? Check out www.waterinfo.rws.nl, teletext page 720 or thelive blog by Rijkswaterstaat.